Seriously, I didn't even know where to begin. As someone who has enjoyed a long career interviewing literally hundreds upon hundreds of the biggest superstars on the planet—J.Lo, Beckham, Hanks, Prince, McConaughey, Kardashian—I was at a total loss when I was given the opportunity to speak to Shavo Odadjian, bass guitar god and founding member of Los Angeles hard metal giants, System Of A Down. I mean… Not. A. Clue.
BY RICHARD PÉREZ-FERIA
I pride myself on not only always being prepared to conduct a celebrity interview—proper research is a given for most of us who've been doing this for a while—but also knowing how, precisely, I would "get in," that is, how I would connect with the famous subject across from me. After all, celebrities have one thing in common: They know how to dodge an interviewer's question they can anticipate. So, yeah, this was going to be hard.
The happy news came almost immediately when I realized that the headbanging living legend and I did have things—important things—in common. Like Shavo, I, too, am a first-generation hyphenate American (my parents are Cuban). Like Shavo, I, too, was raised in a household that celebrated one's heritage via the food, music, language and customs. And the more we spoke, the more I realized that Shavo and I weren't only similar in fundamental ways, but it was sort of mind blowing how many nearly exact experiences we had actually shared.
First, the facts: Shavo Odadjian was born on April 22, 1974 in Yerevan, Armenia, part of the former Soviet Union, before moving as a child to Los Angeles with his grandmother who raised him. He attended a private, Armenian parochial school before majoring in psychology in college. [Fun Fact: Future System Of A Down bandmates Daron Malakian and Serj Tankian also attended the same Armenian school in East Hollywood].
"Our CBD jars of tinctures contain 3000mg of CBD when everyone else gives you about 1000mg. You can definitely feel our CBD while so many other brands feel like you're taking a placebo. We really do have amazing products."
Growing up, Shavo was obsessed with skateboarding and the lifestyle it came with, listening to mostly punk rock and heavy metal music. He says he loved KISS, Slayer, Dead Kennedys, The Beatles and Black Sabbath and was definitely musically influenced by those artists the most. Then, Shavo formed a band, Roswell, but soon hooked up with Daron and Serj who had their own band, Soil. Shavo ended up playing bass guitar and the three Armenian amigos rebranded themselves as System Of A Down.
Shavo became a sort of one-man activity army for the newly-named band: he was in charge of marketing, booking gigs, directing most of the band's music videos, singing backing vocals, writing songs ("Toxicity," "Sugar," "Jet Pilot," "Mind," U-Fig," "Bounce," "Dreaming"), designing the stage and lighting for live performances as well as playing bass guitar. Want more? Shavo was also a popular DJ in LA headlining major events including The Roxy's Rock/DJ Explosion. Did I mention he's a passionate abstract painter, too? It's a lot—like, a lot, a lot.
To date, System Of A Down has released five acclaimed albums, with three of them impressively debuting at No.1 on the Billboard 200 and selling more than 40 million albums worldwide. Two singles, "Aerials" and "Hypnotize" have reached No.1 on Billboard's Alternative Songs chart.
So, how big was System Of A Down? Their album, Hypnotize, also debuted at No.1 in the US, making System Of A Down tied with The Beatles, Guns N' Roses, 2Pac and DMX as the only artists to ever have two separate studio albums debut at No.1 in the same calendar year. Ever. Anytime you find yourself in the same "musical world record" conversation with the likes of The Beatles, yeah, you're bigger than big. You're squarely in the pinch-me-am-I-dreaming? zip code of big. And, after multiple close-but-no-cigar nominations, System Of A Down finally won a Grammy Award for Best Hard Rock Performance for the song "Lonely Day."
Currently, Shavo is in System Of A Down (their planned European tour was derailed due to COVID-19 and will be rescheduled for Summer 2022) as well as North Kingsley, a rock-meets-hip hop trap group that's also finding early success. In fact, Ricky Aarons writing in the Aussie music outlet, WallOfSound.au.com, had this to say about North Kingsley:
"The punchy track 'Shadowbox' brings a melodic element to North Kingsley that we haven't heard yet on Vol 2. The extent of musical diversity on this EP is incredible. These musicians come together with a sound that screams unison and musical alignment. The song jumps in with incredibly refined bass mixes and a hip-hop ethereal that steadily builds. Ray Hawthorne and Shavo Odadjian carry on with a bouncy verse, before a clean-chorus takes over the whole song's atmosphere, and again leaves you wondering what else this band are capable of. If you haven't heard North Kingsley yet and you're curious, give this EP the few minutes it definitely deserves. If you've heard their first EP, then enjoy the ride, mate."
On top of everything else going on in his can't-stop/won't-stop daily routine, Shavo decided to launch 22Red, a major premium lifestyle brand offering top-shelf cannabis and CBD products (vape pens, tinctures) as well as making inroads in media, merchandising/fashion (hoodies, backpacks, T-shirts), artist representation (musicians, street artists, skaters, tattoo artists) in hopes of eventually turning 22Red, according to Shavo, into nothing less than a lifestyle culture hub.
I told you it was a lot.
So, after all of my initial anxiety about having to find a connection with a legit hard metal rock star, come to find out I instead didn't know where to begin because we had so much to talk about: Historic LA clubs? First generation immigrant tales? CBD quality? The Kardashians? Yes, yes, yes and definitely yes. As you're about to see for yourself, my initial fears were shot down almost instantly by how disarming Shavo is. (I caught up with him just as he was getting home from unexpectedly having to pick up his kids from school due to a possible COVID outbreak). These are strange times indeed, friends.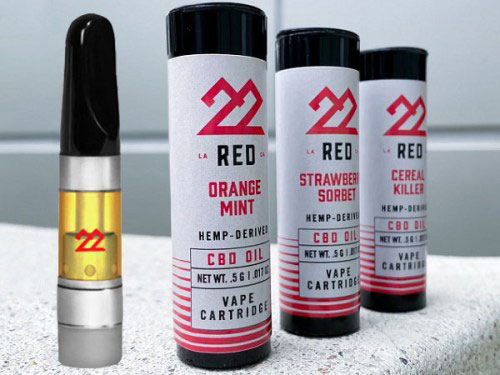 I nearly busted out laughing when this super fly famous dude and I first said "hello" to each other because, on top of everything else, Shavo Odadjian and I also share a rat-tat-tat-tat, peripatetic speaking style that takes a beat to get used to. It's as if we were truly meant to meet. And here we are. Buckle up, metal heads: My buddy Shavo's getting ready to preach.
Talk to me about this endless, horrific global pandemic. How did it impact System Of A Down?
Oh, man, in so many ways. Let's see, exactly a year ago System Of A Down had an entire European tour booked that would've kicked off in June. We also had two sold out shows at Banc Of California Stadium in Los Angeles that, of course, had to be cancelled. At this point, System Of A Down's European tour will be rescheduled for 2022 and the LA shows are set for October 22 and 23 this year, so that's good. Well, let's put it this way, I'm hopeful about these dates.
Let's get the most asked question I got for you out of the way—which I suspect is the most asked question you get all day, every day—is System Of A Down ever really coming back?
Look, back in December we got together as a band to record two songs for charity. Ultimately, it's no secret that we've had artistic and creative differences and it's my belief that anything that's rocking the boat will taint the music. We all need to be 100% aligned. But there isn't any bad energy at all—we're friends. When the time comes, we'll check in with each other and see where we are.
As a kid, were you aware of your Armenian background in any tangible way or were you just another American kid growing up in LA without regard to any of that stuff?
Oh, I was completely aware I was Armenian—no real choice in the matter there. [Laughs] I was raised by my grandmother who sent me to Rose and Alex Pilibos Armenian School in East Hollywood straight away—something I totally resisted as a kid. As an adult, I'm so grateful to my parents and grandmother for giving me that strong education that kept me connected to my heritage. It was clearly a great move on their part.
Why hard metal?
The short answer is skateboarding. I could have gotten into anything. I could have been a gangbanger. I could have gotten into drugs. I could have died. Instead, I chose skateboarding and guitar. You know, I lived on North Kingsley and Fountain in East Hollywood between the ages of 5 and 17.
You know, for a few years I lived down the road in West Hollywood on Fountain and Flores, in that famous Chateau Marmont-looking castle building.
Oh, yeah! I know that building. Awesome. The truth is that skateboarding culture kept me out of trouble, Richard. And when I finally convinced my parents to let me go to public school, that was a whole different experience. The kids at Hoover High couldn't say my name "Shavo Odadjian" so they made me Irish "Shaun O'Daden." [Laughs] Richard, do you know about Natural Fudge Cafe on Fountain?
I've never been there, but it was supposed to be pretty wild venue for bands.
Exactly. I could literally see it from my home window, and it became hugely important in my life. Natural Fudge Cafe was the place I experienced my very first mosh pit. That place really inspired me and I started playing guitar when I was around 12 or 13. I learned to play bass a bit later. So many memories there.
Short answer on how you ended up in System Of A Down?
I had my own band called Roswell, but I went to check out this other band I heard so much about with other fellow Armenians in it called Soil. I was blown away, they were such a cool band with a cool vibe, so I offered to be their manager, and that's when I also started playing bass for Soil. Soon thereafter we changed the name of the band. And the rest is, well, you know.
Here's the thing, Richard. With System Of A Down, we were all leaders right from the start: Daron [Malakian] played guitar and wrote the songs, Serj [Tankian] took lead vocals and also played guitar and I played bass and took over all of the marketing and booking responsibilities. We all worked really, really hard.
What are some of the biggest WTF or I-can't-believe-this-is-my-life moments with System Of A Down? Time to spill some tea.
So many crazy times. Just some nice moments off the top of my head include hanging in my room with all of the Metallica guys, particularly Lars [Ulrich] after one of our big shows. Or, when John Legend came by to congratulate us was really cool, too. But you know, one moment that does stand out to this day was when I was driving down Sunset Boulevard—you remember Tower Records on The Strip had those giant billboards on the roof of their building?—and there we were, System Of A Down, on that massive billboard with our name in lights on Sunset Boulevard. But hands down, the is-this-really-happening? moment for me came when we were the musical guest on Saturday Night Live [May 7, 2005, Johnny Knoxville guest host]. Now that was some surreal shit.
This could be a random question, but I suspect it's not. I'm very much on Team Kardashian—every time I interview Kim, I get even more impressed by her discipline and work ethic. Since you and the Kardashians are both famously Armenian, any personal encounters with them you'd like to share?
Oh, I know the Kardashians quite well. I used to be very good friends with Kanyé [West, Kim Kardashian's ex]. Though this was a few years ago now, I've been to their house a lot. They're just like you'd imagine they'd be: very cool, personable people. In fact, when System Of A Down was asked to play in Armenia in 2015, come to find out that Kanyé had just played the same venue a week before we did. Yeah, I like the Kardashians a lot.
In researching all things Shavo, I read that you believe that your musicality goes beyond metal, but actually incorporates elements of other genres, including punk and hip hop. So, is it a bit like Lenny Kravitz being both hard rock and R&B/pop?
To me, when it comes to music, I love a full-on blend. The only reason musical genres exist in the first place is to categorize artists in different lanes. If the art creation is good, I love it. Period. Great art is great art, brother.
OK, is there a world that exists that you could see yourself collaborating musically with the likes of a Taylor Swift or Bruno Mars or Shawn Mendes or Lady Gaga?
Oh, yeah, 100%. Taylor Swift is a real artist—they all are. And Gaga's hard core. She's a real artist, too.
Now let's chat about your new band, North Kingsley. For the uninitiated, what are some differences between the music North Kinsley plays vis-à-vis System Of A Down?
You know, System Of A Down had some socially conscious, political songs in our arsenal, particularly anti-war songs. Similarly, North Kingsley has released six socially aware songs, so in that there's something of a parallel in messaging. North Kingsley's songs are about something that matters. What's not similar starts with our lead vocalist, Ray Hawthorne, and how he tackles songs, including "Shadowbox," a tune where he sings and raps creating a hip hop, melodic experience that's unlike anything I've ever been a part of.
What's the big dream as it relates to North Kingsley?
Earlier, Richard, we talked about how COVID-19 upended everything and that included North Kingsley. We're gearing up to release brand new music as early as April. But, I must say that I believe in a slow, steady climb when it comes to North Kingsley. It's going well so far. The songs are being dropped in a cool way. And I'm super happy to be doing something new again.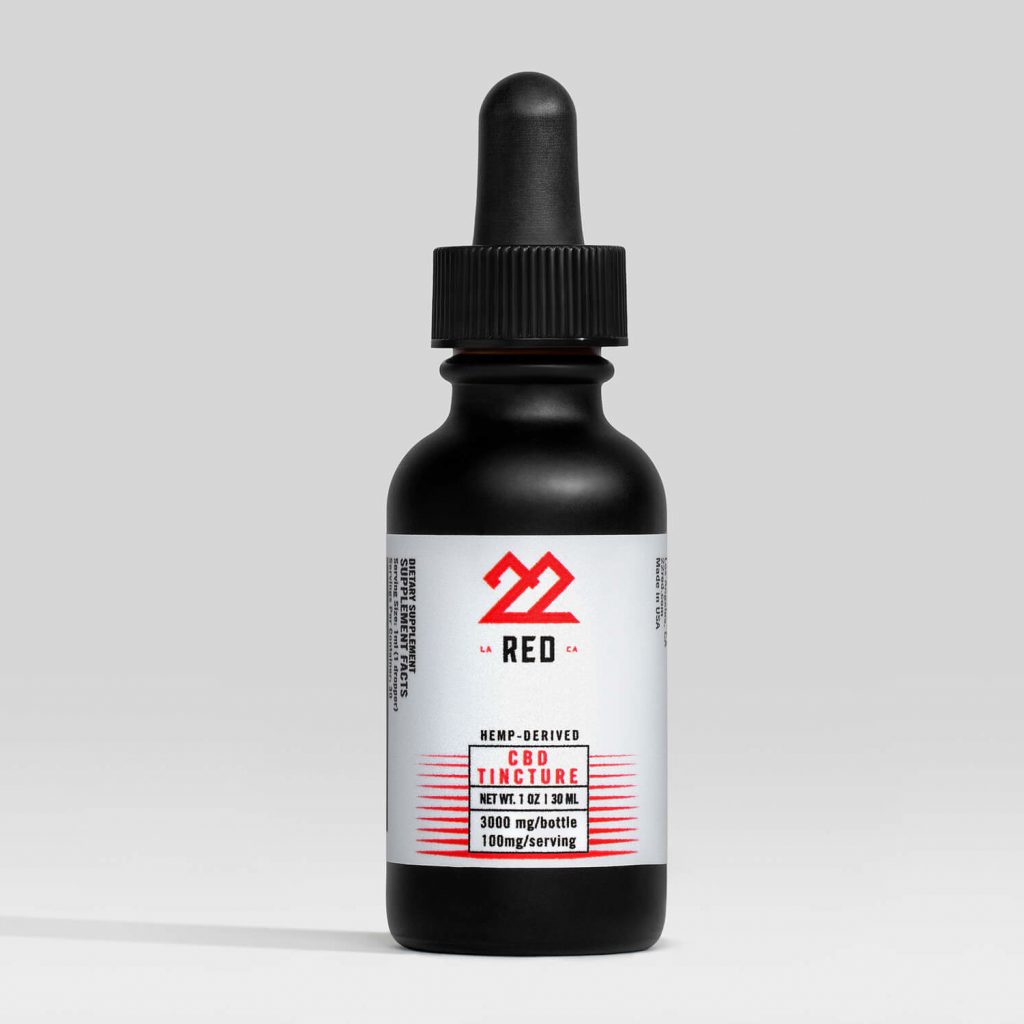 On top of everything else, you're also a busy entrepreneur as evidenced by the launch of 22Red, a company that was described to me as being a "premium lifestyle brand." What does that mean exactly?
We say 22Red is a boutique cannabis/hemp/CBD quality brand that involve the aspects of music, clothing and culture. The company was born out of an idea I had three years ago with my best friend. We've been planning on working together for years since we have such a similar style and vibe. Our third partner is the OG cannabis expert. But, you know, Richard, I consider myself to be a "sommelier of cannabis" ever since I tried more than 20 strains of cannabis in Amsterdam. I've been smoking since I was 21. I'm 46 now, turning 47 and I used to love smoking out of glass pipes and bongs—and vaporizing. But, for a few years now it's been me and my rolls, my joints. That's my thing. It's the best for me.
As far as the products go, 22Red only sells the very highest quality, and that includes, of course, our CBD offerings in vape and tinctures. Our CBD jars of tinctures contain 3000mg of CBD when everyone else gives you about 1000mg. You can definitely feel our CBD while so many other brands feel like you're taking a placebo. Our disposable vape pens have 57% of CBD—that's the most you can have without crystalizing the substance inside the pen. We tested every possible amount, from 100% down and 57% is the absolute most a vape pen can have. With a single hit from our vape pen, all you feel is a calmness wash over you, not at all a high. We really do have amazing products.
What I also know is that 22Red is more than just a cannabis or CBD brand; it's also a company that will have a media division and an artist rep division—including representing musicians, tattoo artists, skaters, street artists—a merchandising/fashion division (hoodies, backpacks, T-shirts) and even an incubator and curator of contemporary art. 22Red will ultimately become a lifestyle culture hub.
We're looking to April of this year to officially release 22Red in a major way which includes having a huge launch party, depending on what's allowed or not. But, somehow and some way, we're going forward with 22Red and that's very exciting for sure.
How did the name 22Red come to be?
Funny, I'm really into numerology and, for as long as I can remember, 22 has always been a special number to me. I was born on April 22. I got married on May 22. When System Of A Down was signed to a record contract I was 22. My sons were born two years, and 22 days apart. It's always been that way for me and 22.
You know, 22 is also my favorite number. I wake up most nights at 2:22am and everything involving numbers in my life, including my randomly selected phone number, include the number 22. I'm surrounded by the number 22. So, what's the red part of the name about?
I have a neurological condition called synesthesia that causes me to see colors with numbers, music and letters. I always associate things with color, so it seemed like a good idea to name the brand 22Red since the number 2 is associated with the color red.
Curious about this for sure. Have you found 22Red customers becoming fans of your music or are fans of your music becoming 22Red customers?
Vice/versa. Yin/yang. Both are true. When we first started 22Red, we'd do pop-up shops at every stadium or arena System Of A Down played. Before the show, and by then we'd be all set up at the arena, I'd go on Instagram Live and announce that the first 100 people to find us would get free merchandise and a meet-and-greet pic. The brand got pretty well known by our music fans and some even referred to themselves as "Redheads," instead of Deadheads. So that was pretty cool. But what I've always wanted for 22Red is for the brand to be much, much bigger than Shavo. 22Red is a lifestyle movement.
OK, send me on my way with this. Finish this sentence: Shavo Odadjian is…
Shavo is grateful and a work in progress and always growing. It all starts from my family—my work ethic comes from my family. I owe my family everything. But thanks to them, I'll always love doing new things. That's what really makes me a very happy man.
FEATURED IMAGE: PHOTOGRAPHY BY CLEMENTE RUIZ
---