I've always been a sucker for luxe brands that cover home, face, body, beauty and, lately, CBD. And I love the Marianella brand because they do them all so well. While supporting local, as in a luxury neighborhood boutique store is always a plus, this year Marianella is shipping through their proprietary CBD marketplace website.
BY MARCO MEDRANO
The website (marianella.co/collections/giftsets) is a terrific place where you can curate and customize your house gifts, body care or personal selfcare beauty. While their newly added green marketplace website has a terrific CBD lineup with the same option for luxe boxing and hand selects, including CBD Pet Droppers. And their edibles are nothing if not unique. Have you tried Apple Ume Ginger Delights, Hard Nectar Botanic CBD Lollipops, CBD Ghost Pepper Caramel chocolate or CBD Premium Body Oil (1500mg) with Mongongo and Pomegranate Oil yet? Didn't think so. The brand's Midnight Youth Potion CBD Face Serum is also the perfect repair-while-you-sleep ritual.
Not only is Marianella the ideal destination for gifting, but you're also sure to find a few deluxe and unusual items for yourself, too. Marianella puts a lot of love into their homemade soaps, oils and tinctures. And while many brands use the term "small batch" in relation to their CBD extract, this is the real deal. The mother and son duo of Marianella is a beautiful story of how brands are born and thrive. Their products are also a nice way to gift CBD in a more thoughtful, elevated manner. Enjoy.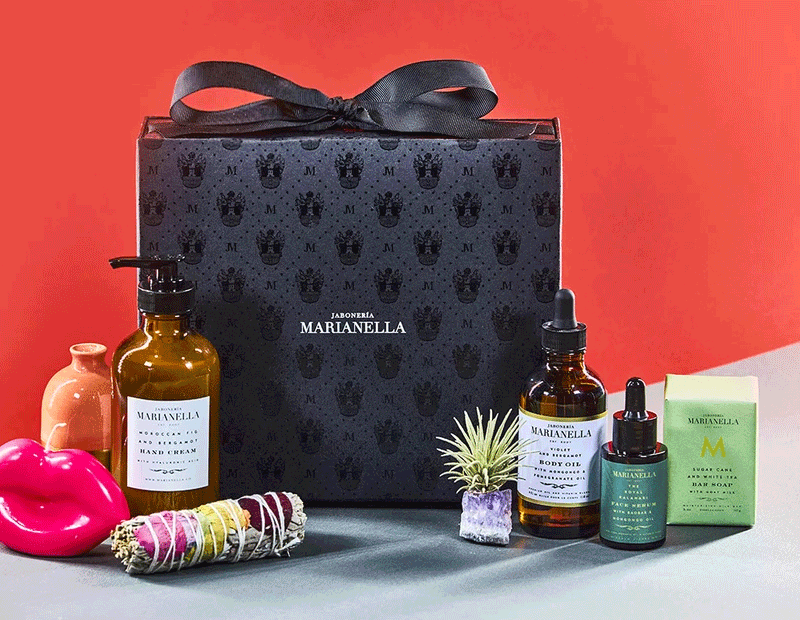 ---