Veganism has increasingly become common practice across a broad swath of the planet's populace. The testimony to its soaring popularity is the growing number of vegan athletes who continue to thrive. Exhibit A may just be Sahyuri Lalime.
A four-time national powerlifting winner, Lalime is a Belgian national with Japanese-American roots. She's an accomplished athlete who has been a vegetarian since 2003 before turning to veganism in 2015. Lalime took the crown of Belgium's top female powerlifter home for four consecutive years from 2018-21.
Vlaamse Gewichtheffers en Powerlifting Federatie (VGPF) is the Belgian name of Flemish Weightlifters and Powerlifting Federation, which is also known as Ligue Francophone des Poids & Haltères (LFPH), or the French League of Weights and Barbells.
Lifting a total weight of 412.5kgs in the 63 kg tournament category, Lalime came out victorious and won the title of Belgium's best overall female lifter. The celebrated powerlifter described her victory as "welcome," particularly after what she called a dark stretch of training in 2019 where she says she plunged into despair and lost her drive. However, she was determined and clawed her way out of the dark hole she was in and trained relentlessly to get back on track.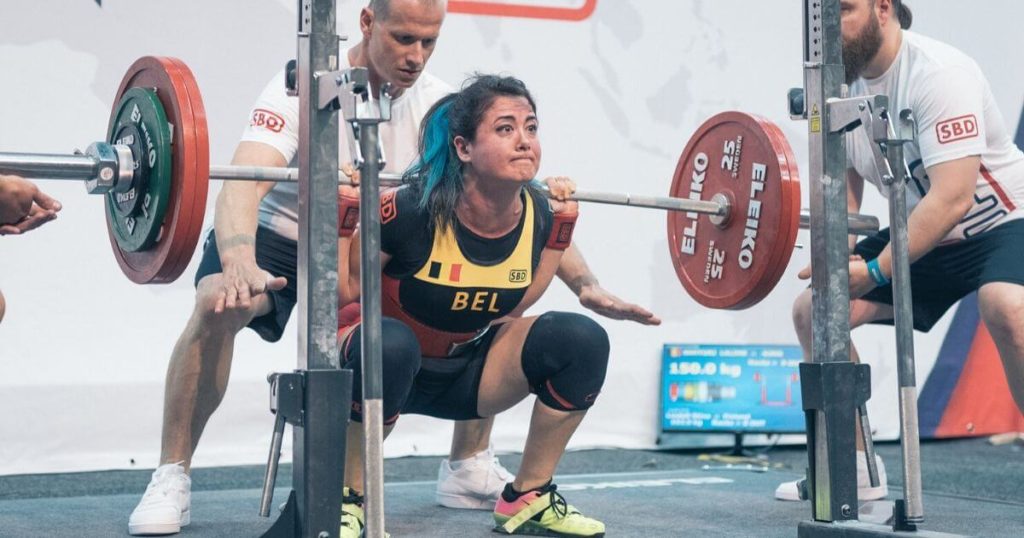 "This win was really welcome after a rough training year and a disappointing performance at IPF Worlds," Lalime said after her latest triumphant competition. "I struggled with feelings of frustration, doubt, despair… it would have been so easy to give up. But when you fall down reaching for something that matters, you have to do everything in your power to get back up and try again. Someday, whatever you've been working for will be back within your reach if only you are there to take it."
Lalime is planning to once again participate in the World and European Powerlifting Federations championships later in 2022.
As far as her dietary choices and vegan lifestyle, the champion athlete says she's proud to be a vegan athlete. Moreover, she believes that her commitment to remain vegan gives her the strength to train and be a spirited powerlifter.
"The mental strength that sustains my commitment to veganism has also helped me in forging the physical strength required to compete at the highest level in powerlifting," Lalime says. "I'm extremely proud to be a vegan powerlifter."
Lalime says she turned to plant-based eating because of her love for animals and didn't want to be responsible for killing living things. She's been animal protein-free for two decades, and her results speak for themselves.
Sahyuri Lalime is a winner—many times over.
–PuraPhy Staff Report
---