Let's talk results-oriented, medical-grade CBD products that can both heal and diffuse bodily inflammation while beautifying your skin—all wrapped up in eye-catching packaging. 
Dr. Kerklaan isn't just another doctor slapping their name on a slew of new-to-market swiss lab bottles. No; he's also a chiropractor that has personally dealt with athletic injury and tended to some serious global high-brow clients, including royals. Of all the Western approaches to healing, chiropractic health lends itself more to the holistic and alternative side of the spectrum than, say, a so-called traditional M.D. Dr. Kerklaan's ascension into the beauty wellness market is based on his years of experience and well-established deep roots in the space. This ain't his first rodeo.
BY MARCO MEDRANO
So, based on an onslaught of questions about CBD from his patients, Dr. Kerklaan Therapeutics was born from that demand as well as his genuine desire to intensely research the best ways to heal his patients and to speak deeply and accurately about the transformational wellness possibilities.
I'm a snob about anything that touches my skin. With 60mg certified CBD per ounce of product, the Natural CBD Skin Cream not only is balmy and luxe, it's rich, fast absorbing and matte. While most brands don't use enough essential oils and extracts, the Natural CBD Relief Spray and the Relief Stick were pungent (good) with cooling eucalyptus and peppermint. (I'm secretly hoping that they start selling a 12oz. option).
With a wide range of remedy categories from "Relief," "Sleep," "PMS" and "Skin," you'll be able to perfect your regimen, whether it's a lotion, balm, stick, spray or Electrolyte Drink Mix sachet. Enjoy exploring this reputable, highly-effective line of CBD products. I know I have. Drkerklaan.com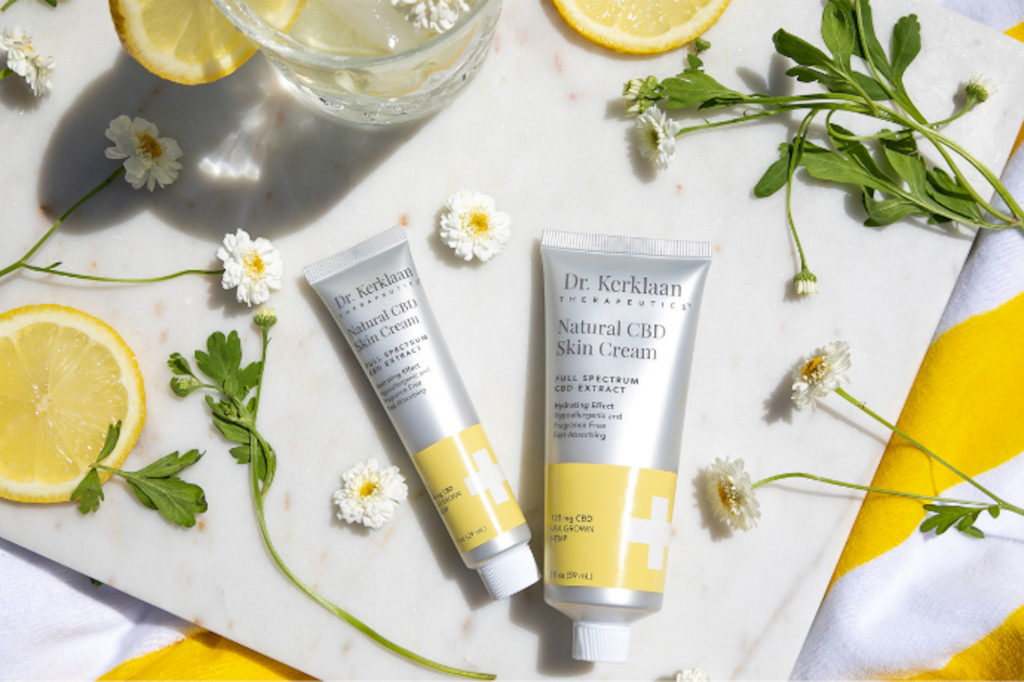 ---